Next:
Maximum Likelihood Sequence Estimation
Up:
Collected Problems
Previous:
Modulation
A mobile communication system employs binary phase shift keying with rectangular pulses



to transmit information at a rate of one bit per

seconds over a channel with (time-invariant) baseband-equivalent impulse response



Furthermore, the channel adds white Gaussian noise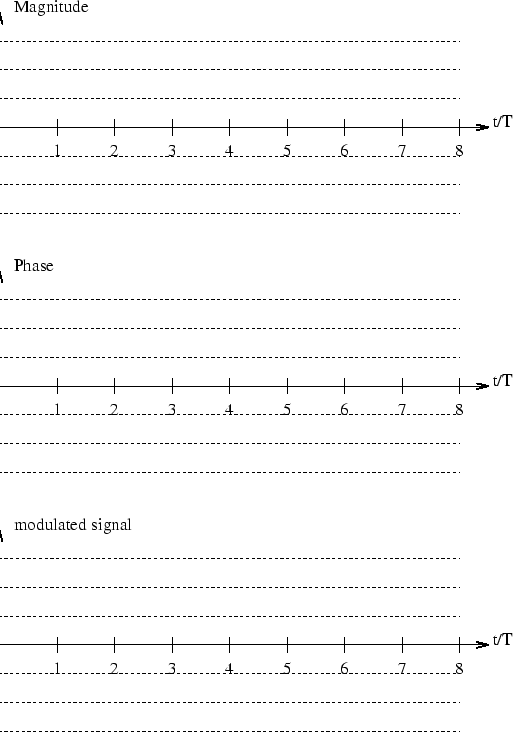 of spectral height

. The receiver is designed under the assumption that

and hence is simply a filter matched to the transmitted pulses

. In summary, the communication system can be described by the following block diagram.

The objective of this problem is to determine the parameters of the equivalent tapped delay-line model between the input sequence

and the output sequence

. A generic block diagram for a tapped delay-line model is given below.

Compute the convolution of the pulse shaping filter with the channel impulse response .
How many memory elements are there in the tapped delay-line?
What are values for the coefficients in the tapped delay-line model?
Find the distribution (type, mean, variance, etc.) of the additive noise samples in the tapped delay line model.
---
Next:
Maximum Likelihood Sequence Estimation
Up:
Collected Problems
Previous:
Modulation
Dr. Bernd-Peter Paris
2003-12-08